Ironman Copenhagen is soon not even a week away… Many months of training for many eager, specially Danish triathletes is getting up to the high ends… The race is here soon… So here I list you 10 do's and don't's for the Ironman week, to get your best race  ever, …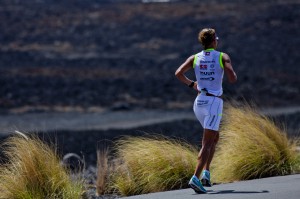 1. check your gear, go through everything, check that  you have it all, so that you don't run around last days after gels and energybars, and make yourself stressed and tired because of that. Make sure, that the gear you need, you have, NOW.
2. Make your energy + liquid + salt/electrolyte plan, and decide, what you use, and if you just use your own stuff or you use race products as well. And like I say above, get everything the first thing…on Monday.
3. Check that your gear is 100% tip top. That your bike is working fine, check the tires, and the chain for eventual failures, and yes, a dirty chain has a lot of lost power, more than you would think…!and get the gears adjusted to your racewheels in good time, and the brakes. Make sure they don't sit too close to the wheel, because if they go againt just a little, and make a small noice on raceday, you will go slowly mad…
4. Sleep a lot all week; early to bed, and early up… Very good to get 8-10 hours of sleep, so you are fresh when it is the crunching time. And the most important sleep is not the night before the race, don't worry, as there you don't sleep so much anyway, but the most important sleep is the second last night.
5. Eat and hydrate well and healthy all the week. Now the amount of  traininghours is down…don't put any extra weight on… This is very easy, if you continue eating like you did, when you where in heavy training period. Watch out… OK to put 1 kg on, and it is easy to get the last day if you eat more carbohydrates, as they are binding water to the musclecells, this 1 kg you will loose in the race, but not 5 kg!! So dont stress, eat healthy and normal portion.
6. Don't carboload… Just ok to do that the last day… But remember, don't try anything new, that you did not do before, it may upset your stomach. Like don't eat lots of cakes, candy, even fruits ….if you did not normally do this. And watch out eating lots of fiber (= bread, fruits, some vegetables) as fiber may also upset your stomach, and this we don't want on race day. Just eat like you normally do.
7. drink a bit more water  2days before the race… and add some electrolytes to your water. So you get well hydrated, and don't flush all the important minerals form your body by just drinking only clear water
8. Watch out with the amount of caffein the last days before the race, very good to go down with the amount of coffee you drink, so you will sleep well
Some people go off coffee for a week or 10 days, so on race day, the coffein work much better…..
Well,  this has been tested many times, in LABS, and there is no results showing this theory….but if you do it , and it works for you, it might just be placebo, and who cares….but no proof on that one so far.
9. Go through the race in your head. Practice everything mentally, even the flat tire, how do you repair it. And solve all the fears already beforehand… don't just fear, but talk  and even train them through. Maybe with your coach or just with your friend.
10. And remember: Have fun. Your training is there, believe into that, don't overtrain the last week! Some people get so tight, it is almost like they want it to be very special and stressfull.
It is a free thing, it is a choise you make, that this is you want to do.
Yes, Ironman distance is a test for body AND mind, but you need to understand, that it is good to stay cool and relaxed, and save your mental battery, for the hardship you will face on the day. The more easy you go all week, the more you have to fight with on race day. So..
enjoy the raceweek, full of excitement… Butterflies in the stomach… That feeling is anyway very rare, and you have it only before the race. Enjoy it, and be happy, that soon you can see what your training gave to you. And have fun!