I just got couple of pairs of new running shoes (thank you for my sponsor

), and I have to say, that never mind the bit rainy weather here in Arco, Gardalake, I was just flying on my way through the morning interval session. The new Kwicky Blade Light are even better and  have even better fit to my feet than the pair before, I love them. I am actually right now running better that ever, is it the shoes…? Look how nice they also are: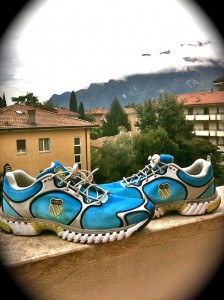 Happy eastern, might see you down here by the Garda Lake???!!!