As fun as the racing can get, as irritating it can be sometimes… Why? Well let me tell you: when you train, you taper, you registrate yourself to the race, wake up in the morning to be ready… and you are not ready, but have got a cold during the night, then it is a bit irritating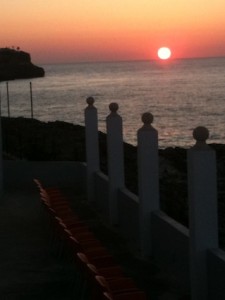 We took a decicion with my coach, that I don't start… your risk getting it worse is bigger if you participate, than getting better. And getting worse would ruin my training for the next week. This would not be a good choice, as the next goal for me is to race 70.3 on Mallorca in a month.
So how to tackle the mental part of preparing for the race, and in the last minute pulling out:
– stay cool and clear your mind; is this one of your most important races? If not, well then ok. If yes, think it through anyway.
– what is your risk in participating: getting worse? Can you push 100%? If you just can push 70% stay away… make a light training day, or no training, depends of your stand
– remember, that getting sick just before the race start is the part of the game: meaning that when you train hard, don´t get enough sleep, stress, don´t eat well, the free radicals can catch your body, and even you try to repair this with plenty of antioxidants, it can sometimes be too late. This is what happened to me today.
But… I take it as a part of the game… mental game… stay tuned…